Care instructions for aerators
To maintain the water saving and rinsing properties, make sure the water- and air ducts are fully open!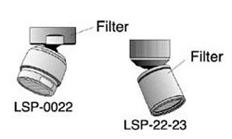 Cleaning instructions
All of ELLESS® aerators  are provided with a dirt filter between the mixing spout and the aerator (except LSP-22 and 23 that have their dirt filters between the aerator and the swivel). Dirt/filth may gather here. Disassemble the aerator and remove the dirt.
The aerator will remain in good function if the strainer is carefully brushed every now and then. Use a soft brush while letting the water flow.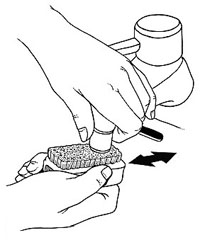 In areas with much lime, the aerator can be soaked in vinegar for a couple of minutes up to an hour. After reassembling the  aerator, carefully brush its strainer with a soft brush while letting the water flow.
Another way is to fill a spray bottle with vinegar and spray the outside of the strainer every now and then. Brush with a soft brush after a couple of minutes. Easy and environment-friendly!
News
ELLESS - Best at water saving - in reality
Consumers are often misled to think that they need to replace the entire mixer in order to...
ELLESS recommended by the SSNC
ELLESS products are recommended by the Swedish Society for Nature Conservation (SSNC) with...
Contact us directly
Do you have questions or want to order? Call us at +46 (0)35 - 21 22 60 or send a message.