Saving devices for WC
The NGL WC Collar and WC Wall saves approximately 1,0 - 3,0 liters of water per flush, in new as well as old WC models. The flushing mechanism does not have to be disassembled when installing either of these products!
We only sell the original products, made by NGL-teknik AB. The brand name is etched onto the product.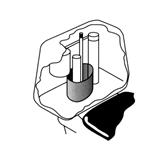 LSP 50 (WC Collar)
The NGL WC Collar saves approximately 3,0 liters/flu...
» Read more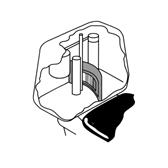 LSP 51 (WC Wall)
The NGL WC Wall saves between 1,0 - 2,2 liters/flush...
» Read more
News
ELLESS - Best at water saving - in reality
Consumers are often misled to think that they need to replace the entire mixer in order to...
ELLESS recommended by the SSNC
ELLESS products are recommended by the Swedish Society for Nature Conservation (SSNC) with...
Contact us directly
Do you have questions or want to order? Call us at +46 (0)35 - 21 22 60 or send a message.